---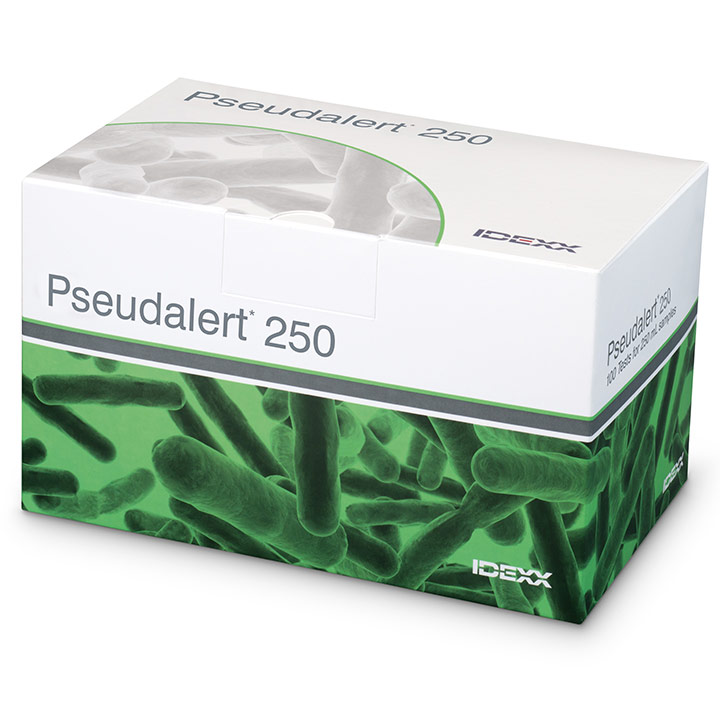 Pseudalert 250
24-hour detection of Pseudomonas aeruginosa 

---
Overview
Easy
Blue fluorescence indicates a positive result.
Same familiar platform as the Colilert 250 test:Ready-to-use reagents, no media preparation.
Convenient unit-dosed packaging.
No toxic compounds.

Rapid
Definitive results in 24 hours.
Less than 1 minute of hands-on time for streamlined testing work flow.
Accurate
Specifically detects Pseudomonas aeruginosa, reducing the risk of false positives from non-target organisms.
Results are definitive without additional confirmation steps.
Simple blue fluorescent change minimises subjective result interpretation.
Liquid enrichment optimises recovery.
Science
How the Pseudalert 250 test works
The Pseudalert 250 test detects the presence of Pseudomonas aeruginosa in bottled water samples.
The test is based on a bacterial enzyme detection technology that signals the presence of P. aeruginosa through the hydrolysis of a substrate in the Pseudalert 250 reagent. P. aeruginosa cells rapidly grow and reproduce using the rich supply of amino acids, vitamins, and other nutrients present in the Pseudalert 250 reagent. Actively growing strains of P. aeruginosa have an enzyme that cleaves the substrate in the reagent to produce blue fluorescence under ultraviolet light.

The Pseudalert 250 test detects P. aeruginosa at 1 cfu per 250 mL sample within 24 hours.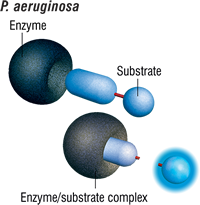 How to use
Learn how to use the Pseudalert 250 test
---
Step-by-step guide to using the Pseudalert 250 test
Presence/Absence
---
Step 1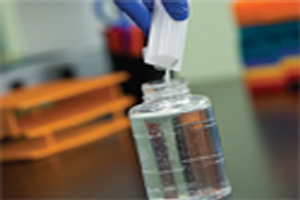 Add reagent to sample (sample will turn yellow), and then incubate at 38°C ± 0.5°C for 24–28 hours.
Step 2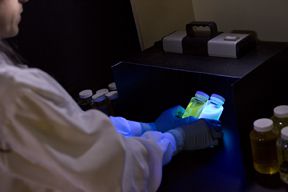 Read under ultraviolet (UV) light. Blue fluorescence indicates presence of P. aeruginosa. See the Pseudalert Quick Reference Guide for tips on reading fluorescence:

Pseudalert Quick Reference Guide
Frequently asked questions
Resources & Tools
Resources
IDEXX Water has reference materials and approval documents to support the many products in our water portfolio. Find the document(s) you need by selecting the link below.
Search the Reference & Regulatory Documents tool
Product Information
Pseudalert 250 test (20-test pack)
Catalog Number: WPSE25020I
Water Customer Support
IDEXX Laboratories Canada Corp.
1345 Denison Street
Markham, Ontario
L3R 5V2
1-416-798-4988
1-800-667-3411
Corporate Headquarters
IDEXX Laboratories, Inc.
One IDEXX Drive
Westbrook, Maine 04092 USA
Tel: 1-800-321-0207
Fax: 1-207-556-4630
---