---
EasyDisc platform
Faster, easier quantification of heterotrophic bacteria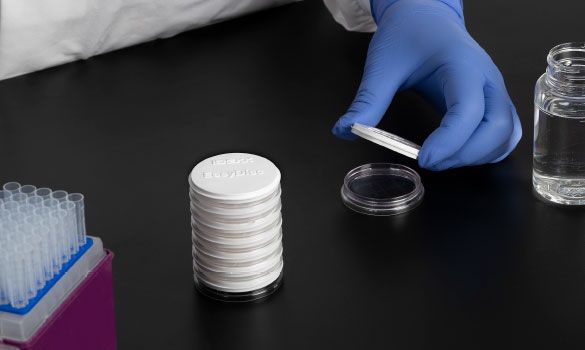 The EasyDisc platform provides heterotrophic plate count results without media preparation or extensive quality control.
No equipment, autoclaving, or agar preparation
18-month shelf life eliminates waste and improves workflow
Smaller plate size reduces plastic waste by more than half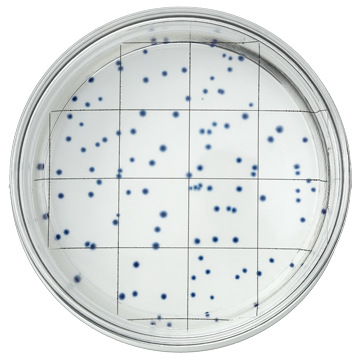 Benefits and features
Bright blue colonies make reading the test faster than traditional methods 
Less than 1 minute of hands-on time
Simplified procedure minimizes chance of contamination
Minimal quality control (QC) compared to traditional methods
Built-in gridlines make reading the test easier than traditional methods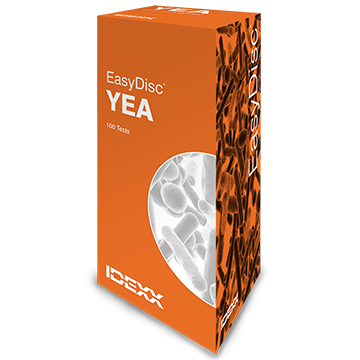 EasyDisc YEA Test
Get results for drinking and source water in 44 hours at 36°C or 68 hours at 22°C.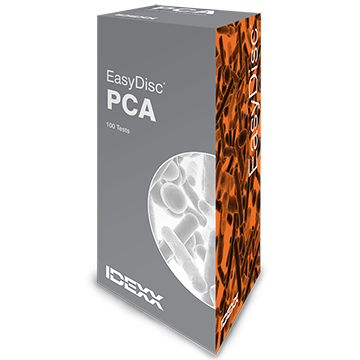 EasyDisc PCA Test
Get results for drinking and source water in 48 hours at 35°C.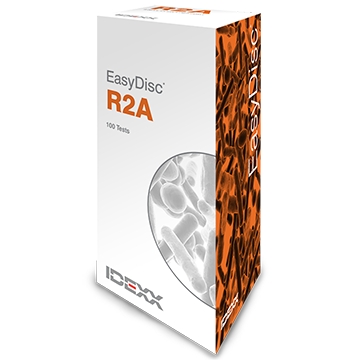 EasyDisc R2A Test
Get results for medical and/or pharmaceutical waters in 5–7 days at 20–28°C.
Find out how to start using EasyDisc tests for your water testing needs
Fill out the form below and an IDEXX representative will reach out to you.
---