---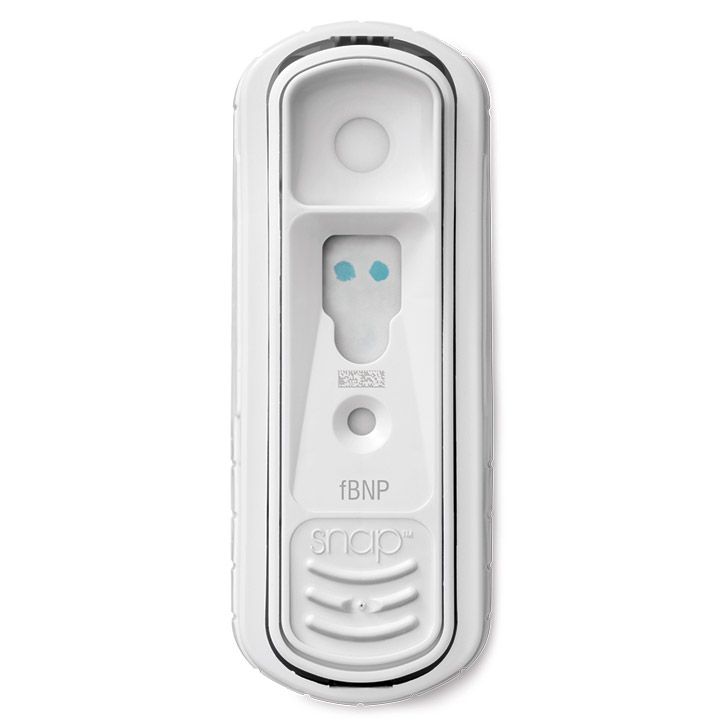 SNAP Feline proBNP Test
Quickly assess cats with cardiac risk factors
Test apparently healthy cats considered at risk for cardiac disease (murmur, breed, history), and any cats with respiratory signs to help rule out cardiac causes, and adult cats prior to anesthesia.
Recommend follow-up diagnostics with confidence by measuring the most stable cardiac biomarker, NT-proBNP.
SNAP tests provide reference laboratory quality technology for superior diagnostic accuracy at the point of care.
Automatically activate SNAP tests to save time and improve work flow with the SNAP Pro Analyzer.
---
Disease
Learn more about your patients' heart health
Cardiac disease
Assess cats at risk for cardiac disease quickly and easily. The test measures NT-proBNP – an indicator of stretch and stress on the myocardium.
Watch as Sonya Gordon, DVM, DVSc, DACVIM (Cardiology) discusses the SNAP Feline proBNP Test.
Accuracy
One SNAP can change everything
Watch how SNAP technology delivers superior diagnostic accuracy – and see what you may sacrifice when you use a test without it.
Related products
Get the most out of your SNAP Feline proBNP Test

View and trend all your results
Get a more complete picture of your patient's health with IDEXX VetConnect PLUS.

Automate your work flow
Reduce the chance for human error and integrate your SNAP results with the SNAP Pro Analyzer.

Follow up for deeper insights
For quantitative results and Lyme disease treatment guidance, order a follow-up Lyme Quant C6 Test from IDEXX Reference Laboratories.
---
IDEXX Test Promise
IDEXX customers enjoy hassle-free returns for unopened, expired products. In addition, if an IDEXX test does not perform as promised, just call us and we'll credit your IDEXX Points account with 100% of the test's value.
Billing & invoicing support for Veterinary Practices
Access your practice's 24 hours a day, 365 days a year.
---